Links
Elijah was a truly inspirational little boy. Below are links to websites (really more like "online stories"), all created by Elijah's Dad (with huge assists from other creative people, particularly the illustrator Liz Farren) and inspired by Elijah and his brother Rowan. We hope you enjoy looking at them as much as Elijah's father did making and sharing them with his boys.
Note: "Jack Hammerhead" and "The Battle for Saturday" are Flash-heavy, so they are not going to look so good in your Apple devices. You want to see these full screen anyway, so have a seat at your Mac or PC and enjoy! Also, The "Coral Reef Carousel" on Walter's site is powered by a technology called AJAX, which some browsers (especially the new IE) mysteriously don't support. Just a few words of warning!
In honor of our thirteenth Elijah kid, Maria Weldon, and of course Elijah himself, who was a huge Beatles fan, here are the Beatles, with "Nowhere Man," a song Maria learned on guitar at the age of 5!
Maria, as the song says, "the world is at your command"!
Elijah, Mommy & Daddy & Ro-Bear miss you so much and we wish you could be here with your sister Talia.
We love and miss you always! XXOO
Beautiful Elijah:
Please consider donating to the Elijah Straw Memorial Fund via the Pittsburgh Foundation using the link below: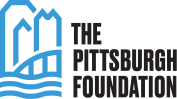 [ top ]