About Elijah
Elijah Christopher Straw (May 8, 2005 - May 1, 2012):
Our Loving Son, Grandson, Brother, Nephew, and Cousin
Elijah acting silly at one of his favorite places in the world: Squaw Valley Park in O'Hara Township.
Life's Ambition: To be a scientist
Favorite Activities: Being with his brother Rowan; baseball, doing science experiments; riding his bike; playing on the playground; drawing (especially dinosaurs); playing hide and seek and "cat chase the mouse"; snuggling, building models, having dance parties with "glow sticks"; hanging with friends.
Favorite Colors: Purple and yellow.
Favorite Musical Artists: The Beatles & Michael Jackson
Elijah particularly loved the Beatles. Among his favorite songs were "Help!", "You've Got To Hide Your Love Away" (he loved the line, "Gather 'round, all you clowns"), "The Continuing Story of Bugalow Bill" (he especially liked the line "Not when he looks so fierce!"), "Piggies", "Birthday," "Rocky Raccoon," "Lucy In The Sky With Diamonds," "Yellow Submarine," and "Hey Bulldog."
Other Favorite Songs: "Iron Man", "Yoshima Battles The Pink Robots," "Mr. Roboto," "Seven Nation Army," "Jenny On A Horse" (when he was younger), "The Battle" (from the movie Gladiator), "Rock This Town," "Monster Mash," "Superman," "Batman Theme (1966)", any Michael Jackson video.
Favorite Superheroes: Police and firemen, Flash, Batman, Iron Man.
Favorite Actors & Characters: Christopher Lee (once wrote him a fan letter), The Three Stooges, various Warner Brothers cartoon characters.
Favorite Monster: Dracula
Favorite Book: Ducks Don't Wear Socks; How Does A Dinosaur Say Goodnight?; Album of Sharks; Album of Dinosaurs
Favorite Video Games: Wii Sports and Superhero Squad
Please consider donating to the Elijah Straw Memorial Fund via the Pittsburgh Foundation using the link below: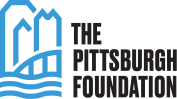 [ top ]