About The Elijah Straw Memorial Fund
Elijah Christopher Straw, beautiful and beloved son of Jennifer and Thomas Straw, and brother of Rowan Straw, passed away on May 1, 2012 at the age of 6. He was exactly one week away from his 7th birthday. Almost from the moment of Elijah's sad passing, the communities of Aspinwall, O'Hara, and Fox Chapel, Pennsylvania responded with love, caring, and support which has been an incredible source of comfort and strength for the entire Straw family.
Just one of the many kind deeds of these amazing friends and neighbors was the establishment of The Elijah Straw Memorial Fund. The fund's purpose was and is two-fold:
To assist the Straw family with medical and other unexpected expenses, and
To "pay forward" into the greater Pittsburgh community in Elijah's name, especially for places, events, and causes which were dear to Elijah.
While a small amount of the fund has been used for medical expenses, and the Straw family still reserves the right to use funds for that purpose should need the arise, the vast majority of the money raised to date remains and will be used for charitable and philanthropic purposes. Moreover, the Straw family wishes to replenish and maintain this fund via various fundraisers, events, and online donations.
The Elijah Straw Helping Hand Award
Currently, the main focus of The Elijah Straw Memorial Fund is The Elijah Straw Helping Hand Award, an award given at O'Hara Elementary School for students who have demonstrated exceptional friendship and/or citizenship. Students are nominated by O'Hara teachers and staff, and the award will be given every grading period of each school year. Recipients of Elijah's Helping Hand Award are given a gift certificate to Barnes & Noble, a certificate of merit, and a pizza gift card for the child's family. Most importantly, the student is awarded the chance to donate a monetary amount equal to their B&N gift card to the local charity of his or her choice.
For a full gallery of present and past award recipients, please visit our Honorees page!
Assuming that Elijah's fund continues to be replensihed and even grow, we hope to start giving the award in every grade school in the greater Fox Chapel Area School District.
Elijah's loving Aunt Kathy and Uncle Russ were proud to hold the first Elijah-related event in the great Pacific Northwest! The First Elijah Run at Pacific Park, Vancouver, WA was held on Sunday, May 15, 2015. Activities included:
1 Mile Run
3 Mile Run
Kids Run (quarter mile)
Balloon Launch
Cake and Ice Cream
Chinese Auction
Face Painting
The event raised enough money to subsidize nearly all the of the Elijah Straw Helping hand Award for the upcoming 2015-2016 school year!
Special thanks to the Clark County Running Club for a hefty assist in bringing about this event!
Photos coming soon!

The Pacific Northwest: Come See Mount St Helens, Stay For The Elijah Run!
1st Annual Elijahfest 5K & Field Day: July 12, 2014
The 1st Annual ElijahFest 5K & Field Day was held on Saturday, 12, 2014, at and around the Ben Killian Baseball Fields in Aspinwall, PA, and it was a day the Straws will always remember and cherish! It was a first-time event, held at the height of vacation season and in the heat of the summer (man oh man was it hot!), and we still had close to 150 beautiful friends and neighbors, some old, some brand new, come to celebrate the life of our darling boy. Many, many thanks are in order, so without further adieux, click here!
Read about the second Elijahfest (2015) here!
O'Hara Elementary Decorates & Dedicates "Buddy Bench" in Honor of Elijah
The Elijah Straw Memorial Fund is proud to sponsor and announce a new "Buddy Bench" at O'Hara Elementary School. The purpose of the bench is to honor the memory of Elijah by providing a "special place" kids can go to sit if they are feeling lonely and in need of a friend or reassurance. All kids will be encouraged to cheer up any child who is sitting on the bench. The O'Hara art department decorated the benchbeautifully, and the theme is "Friendship/Reaching Out To Those In Need."
Here is a photo of the bench below:
You can see that some of the paint is already chipping away from weather and use--and frankly, we think the heavy use is a good thing! We may re-decorate the bench next year or the year after, as wear dictates. We sure do love this first design, in the meantime.
Shamrock Signs Installs Elijah Memorial Fund Sign @ Ben Killian Little League Field
Our good friends at Shamrock Signs--the same great folks who sponsored the playground ladder tribute to Elijah at Squaw Valley Park--have now made a sign about the Elijah Fund, and this website specifically, which now hangs on the outfield fence at the smaller baseball field at Ben Killian Park. Here is a what the sign looks like:
Once again, Shamrock's efforts were spearheaded by Mike Schell, a dear friend of ours. We cannot thank you enough, Mike!
Aspinwall Riverfront Park Groundbreaking
Rather than take photos of men standing with shovels, Sue decided to have kids plant bulbs to beautify the park. Here, Rowan Straw picks a special spot to honor his brother Elijah and plant a flower.
Most greater Pittsburghers already know, but we Aspinwallers think our community is the bee's knees! Saturday, November 16, 2013 was a particularly great day for us here in Aspinwall, as friends and neighbors broke ground on the Aspinwall Riverfront Park. Our neighbor, the awesome Sue Crookston, has spearheaded the effort to convert several acres of Allegheny Riverfront property into a park, playground, and walking trail. Progress has been made at an astonishing speed, as Sue's efforts began just over two years ago. It can take many communities a decade or more to get a park opened.
When park efforts first started, Elijah emptied his piggy bank to make a donation, and he eagerly looked forward to playing with his brother at the park. In the days leading up to the groundbreaking, The Elijah Straw Memorial Fund was honored to make a donation to help purchase the bulbs needed to plant for the ceremony. Remember, as well, that Clay Sauereisen, our third Helping Hand Award recipient, donated the charitable portion of his award to the Riverfront Park.
Related Links
Donation to Cooper-Siegel Community Library
As part of the 2012 Pittsburgh Day of Giving, The Elijah Straw Memorial Fund donated $500 to one of Elijah's favorite places: the Cooper Siegel Community Library. The donation will be matched in part by the Pittsburgh Foundation as part of the Day of Giving.
Aspinwall Baseball Sponsorship
The Elijah Straw Memorial Fund is pleased and honored to sponsor two young Aspinwall baseball players for the summer of 2015. This follows sponsorships of individual players for the summers of both 2013 and 2014. The Fund will continue with such sponsorships in our community as needed. Now, kiddos, go hit a homer for us!
Future Donations
As the fund is replenished and hopefully grown, The Elijah Straw Memorial Fund will donate to the following places and causes:
Parks and Trails
Libraries
Museums
Schools, especially science and art programs
Food missions and shelters (especially the Nancy Heil Mission of Aspinwall, PA)
All donations will be noted on this website, so check back frequently if you are curious about what the fund is doing to help greater Pittsburgh.
Please consider donating to the Elijah Straw Memorial Fund via the Pittsburgh Foundation using the link below: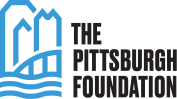 [ top ]