Meet Maria Weldon:
Recipient of The 13th Elijah Straw Helping Hand Award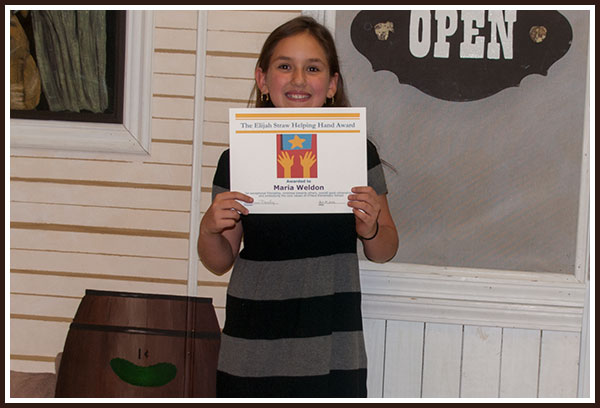 Maria Weldon: Recipient of the 13th Elijah Straw Helping Hand Award
The Elijah Straw Memorial Fund and the entire Straw Family were honored to present O'Hara Elementary School 4th grader Maria Weldon with the thirteenth Elijah Straw Helping Hand Award for her exceptional friendship, kindness towards others, overall good citizenship, and most of all, for embodying the core values ("Respect, Responsibility, Integrity") of O'Hara Elementary School. Maria received a certificate of merit, a Barnes & Noble gift card, an Elijahfest t-shirt, and an additional gift card to Pasquales Pizzeria in Aspinwall. The Fund will also be donating to the charity of her choice an amount equal to her gift card in Maria's name.
Maria's music teacher had this to say about her:  "Maria embodies our school's three pillars of respect, responsibility and integrity. She is kind and helpful to those around her, often leading by example but sometimes by offering support to a fellow classmate. Without drawing attention to herself, Maria remains focused on putting forth her best effort, using her strengths to make the learning environment a better one through her own contributions and her generosity and encouragement toward others."
Music makes the world a better place, and it's all that much sweeter when talented and empathetic kids like Maria make that music and encourage and inspire others to do the same. Way to go, Maria!

More Photos of Maria
Please click on any image to see a larger version in a new window.



Maria Weldon


Maria with proud parents Rosana & Jeff




Maria with Pricipal Michael Rowe




Maria with the Straws (Tom & Jennifer)
Please consider donating to the Elijah Straw Memorial Fund via the Pittsburgh Foundation using the link below: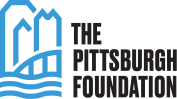 [ top ]