Meet Rooney McManus:
Recipient of The 9th Elijah Straw Helping Hand Award

Rooney McManus: Recipient of the 9th Elijah Straw Helping Hand Award
The Elijah Straw Memorial Fund and the entire Straw Family were honored to present O'Hara Elementary School 5th grader Rooney McManus with the ninth Elijah Straw Helping Hand Award for his exceptional friendship, kindness towards others, overall good citizenship, and most of all, for embodying the core values ("Respect, Responsibility, Integrity") of O'Hara Elementary School. Rooney received a certificate of merit, a Barnes & Noble gift card, a pizza party for his classroom, and most importantly, a chance to donate an amount equal to his gift card to a local charity of his choice.
From Rooney's award letter:
Both Dr. Rowe and your teachers had this to say about you:  "He is a great, all-around kid, but he really stepped up at Camp Allegheny and became very helpful to a special needs child at camp. The teachers honestly felt that if not for Rooney, the special needs child may not have been able to remain at camp all weekend."

You should be very proud of the example you set, and we hope that your actions will further inspire you and your classmates to make lasting and meaningful positive impacts on the lives of others--in the classroom, in your community, and beyond.  As you have shown, even the smallest kindness can have a profound effect on the lives of others.
Great work, Rooney! You make your parents, grandparents, and your community very proud!

More Photos of Rooney
Please click on any image to see a larger version in a new window.



Rooney with proud mom Shelli


Rooney with grandparents (l to r) Dennis & Regina McManus
& John Winters




Rooney with Principal Mike Rowe and Assistant Principal Aaron Rae




Rooney with the Straws: Tom, Jennifer, and Natalia
Please consider donating to the Elijah Straw Memorial Fund via the Pittsburgh Foundation using the link below: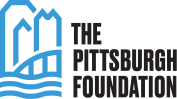 [ top ]