Meet Altai Yumak:
Recipient of The 6th Elijah Straw Helping Hand Award

Altai Yumak: Recipient of the 6th Elijah Straw Helping Hand Award
The Elijah Straw Memorial Fund and the entire Straw Family were honored to present O'Hara Elementary School 1st grader Altai Yumak with the sixth Elijah Straw Helping Hand Award for his exceptional friendship, kindness towards others, overall good citizenship, and most of all, for embodying the core values ("Respect, Responsibility, Integrity") of O'Hara Elementary School. Altai received a certificate of merit, a Barnes & Noble gift card, a pizza party for his classroom, and most importantly, a chance to donate an amount equal to his gift card to a local charity of his choice.
From the nomination letter written by O'Hara Principal Dr. Michael Rowe:
Altai is just an all-around great person. Earlier this year, O'Hara participated in the Children's Hospital Wear a Hat for Cancer fundraiser. Altai had been saving his money for himself. He decided to donate all of the money he had been saving, over $200, to Children's Hospital! Altai also was awarded a Foxes 200 card for from the noontime monitors for cleaning up trash in the cafeteria.

Principal Rowe says that "Respect, Responsibility, Integrity" mean doing the right thing even when no one is looking, and when you do not expect reward. Think for a moment about how much 200-plus dollars is to a six year-old kid--how many Lego blocks or action figures it could buy--and then Altai's generosity and compassion come into even clearer focus. Altai's mom Miranda also told us what primarily motivated Altai: "He felt terrible that the sick kids could not go to school. He could not even imagine that. Altai loves school."
How awesome is that?
Update!
Altai has decided to donate his charitable portion of the award to the Make-A-Wish Foundation of Greater Pennsylvania & West Virginia. Altai's hope is that the money will help a sick child go to Disney.
Great choice!
More Photos of Altai
Please click on any image to see a larger version in a new window.

Altai with his award certificate and
proud parents Mustafa & Miranda



Altai with Tom & Jen Straw and parents Mustafa & Miranda


Altai with Assistant Principal Aaron Rae, Jen & Tom Straw (left)
and proud parents Mustafa & Miranda (right).
Dr. Rae is the person who originally recognized and nominated Altai!

(L to R:) Principal Mike Rowe, Altai, Miranda,
Mustafa, & Assistant Principal Rae.
Please consider donating to the Elijah Straw Memorial Fund via the Pittsburgh Foundation using the link below: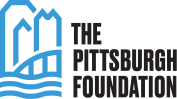 [ top ]