Meet Sam Morton:
Recipient of The 5th Elijah Straw Helping Hand Award

Sam Morton: Recipient of the 5th Elijah Straw Helping Hand Award
The Elijah Straw Memorial Fund and the entire Straw Family were honored to present O'Hara Elementary School 5th grader Sam Morton with the fifth Elijah Straw Helping Hand Award for his exceptional friendship, kindness towards others, overall good citizenship, and most of all, for embodying the core values ("Respect, Responsibility, Integrity") of O'Hara Elementary School. Sam received a certificate of merit, a Barnes & Noble gift card, a pizza party for their classroom, and most importantly, a chance to donate an amount equal to his gift card to a local charity of his choice.
From the nomination letter written by O'Hara Principal Dr. Michael Rowe:
"Sam is respectful and a friend to all. He is exceptionally responsible and caring about other students, especially younger students. Recently, Sam took extra care with a kindergarten student new to the school district and his neighborhood. The student's parents forgot that there was an early dismissal, so no one was home for the child in the middle of the day. When Sam recognized that no one was waiting for the student at the bus stop, he took responsibility for the child and tried to take him to his house. Realizing that no one was home, Sam stayed with the child and took him to a neighbor's house and stayed with him until he was safe with an adult.

Principal Rowe often says that "Respect, Responsibility, Integrity" mean doing the right thing even when no one is looking, and when you do not expect reward; Sam's caring and compassion for his kindergarten schoolmate demonstrate that he lives by these core values and "walks the walk." While the Straw family is happy to give him this small award, we know, especially after meeting him, that Sam realizes, like our previous recipients, that kindness and compassion are their own very rich rewards.
Three cheers for Sam!
Update!

Sam has decided to donate the charitable portion of his award to the Kevin Kenny Fund (please visit thefundraising page and consider making a donation). Kevin is a hockey player for the Junior Hockey Team the Pittsburgh Vengeance (formerly the Junior Penguins). On Saturday, November 16, Kevin sustained a serious spinal cord injury while playing in a game. He is being treated currently at UPMC Presbyterian Hospital in Pittsburgh, and his family and friends have started the fund in his name to help with medical expenses. Sam's dad Gary told us:
"Sam considered many different options for charities but discovered a cause that he felt moved by, and wanted to participate in . . . Sam came up with this on his own; Christine and I were unaware of what had happened to Kevin Kenny, but somehow Sam had come across it and felt a calling to help."
This is a tremendous choice, and Sam is a great kid. It is an honor to recognize him.
More Photos of Sam
Please click on any image to see a larger version in a new window.



Sam with his award certificate




Sam with proud parents Christine and Gary


Sam with Jen and Tom Straw (left) and proud parents
Christine and Gary (right).

(L to R:) Gary, Christine, and Sam Morton, and
O'Hara Principal Dr. Mike Rowe
Please consider donating to the Elijah Straw Memorial Fund via the Pittsburgh Foundation using the link below: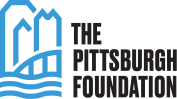 [ top ]