Meet Caroline McNally:
Recipient of The 34th Elijah Straw Helping Hand Award

Caroline McNally: Recipient of the 34th Elijah Straw Helping Hand Award
The Elijah Straw Memorial Fund and the entire Straw Family were honored to present O'Hara Elementary School 4th grader Caroline McNally with the 34th Elijah Straw Helping Hand Award for her exceptional friendship, kindness towards others, overall good citizenship, and most of all, for embodying the core values ("Respect, Responsibility, Integrity") of O'Hara Elementary School. Caroline received a certificate of merit and a Barnes & Noble gift card! The Fund will also be donating to the charity of Caroline's choice an amount equal to the B&N gift card in Caroline's name.
Caroline's teacher and nominator, Mrs. Kohler, has this to say about her: 
Caroline always treats others with kindness and respect . . . . [and] is always doing the right thing, even when no one is looking! She completes all of her work and tasks without reminders . . . [and] often goes above and beyond expectation. Caroline is very inclusive and plays with lots of different friends in and out of the classroom. She is very generous with her materials and supplies. She often shares with others!
Congratulations, Caroline! Have fun at Barnes & Noble!
Please consider donating to the Elijah Straw Memorial Fund via the Pittsburgh Foundation using the link below: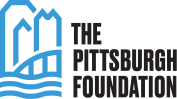 [ top ]