Meet Carson Hemingray:
Recipient of The 31st Elijah Straw Helping Hand Award

Carson Hemingray: Recipient of the 31st Elijah Straw Helping Hand Award
The Elijah Straw Memorial Fund and the entire Straw Family were honored to present O'Hara Elementary School 5th grader Carson Hemingray with the 31st Elijah Straw Helping Hand Award for her exceptional friendship, kindness towards others, overall good citizenship, and most of all, for embodying the core values ("Respect, Responsibility, Integrity") of O'Hara Elementary School. Carson received a certificate of merit and a Barnes & Noble gift card! The Fund will also be donating to the charity of Carsons choice an amount equal to the B&N gift card in Carson's name.
Mr. Ivanusic, Carson's teacher and nominator, has this to say about her: 
Carson treats others with respect by being a positive role model . . . whether it is helping a classmate in a small group, assisting someone who may be struggling carrying books/supplies, and asks respectful questions in an appropriate way.
Regardless of location or situation, Carson asks reponsibly in that moment. She will ask for tasks to assist the teacher and also her peers . . . and takes on leadership roles without being asked.
Carson has integrity . . . a very fair person who always takes turns and sees that everyone is included. She is honest and maintains her behavior when "no one is looking."
Great job, Carson! We look forward to seeing what you pick up at Barnes & Noble!
Please click on any image to see a larger version in a new window.



Carson with proud siblings and parents Kristen and Steven


Carson with Vice Principal Ben Canan (l) and Guidance Counselor Jen Squeglia (r)




Carson Hemingray, 31st recipient of the Elijah Straw Helping Hand Award



Please consider donating to the Elijah Straw Memorial Fund via the Pittsburgh Foundation using the link below: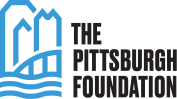 [ top ]