Meet Sofia Turner:
Recipient of The 28th Elijah Straw Helping Hand Award

Sofia Turner: Recipient of the 28th Elijah Straw Helping Hand Award
The Elijah Straw Memorial Fund and the entire Straw Family were honored to present O'Hara Elementary School first grader Sofia Turner with the twenty-eighth Elijah Straw Helping Hand Award for her exceptional friendship, kindness towards others, overall good citizenship, and most of all, for embodying the core values ("Respect, Responsibility, Integrity") of O'Hara Elementary School. Sofia received a certificate of merit and a Barnes & Noble gift card! The Fund will also be donating to the charity of Sofia's choice an amount equal to the B&N gift card in Sofia's name.
Mrs. Erdner, Sofia's teacher and nominator, has this to say about her: 
Sofia has a quiet way of helping friends . . . when her work or responsibility is completed, she will turn to a nearby friend to see if they are in need of help instead of pursuing an actvitiy for her enjoyment. When a friend next to her was having trouble remembering what word to spell, she reminded him and sounded it out for him, which was assistance that he needed. She was kind and encouraging. She asked him to come join her in her game on the playground, and has been telling the other kids how much fun he is to play with. She's not a child that expects attention for her kindness. She doesn't ever point out what she has done.
Kudos to you, Sofia! We look forward to seeing what you pick up at Barnes & Noble!
Please click on any image to see a larger version in a new window.



Sofia Turner, 28th recipient of the Elijah Straw Helping Hand Award


Sofia with proud grandma Patricia Bucha and parents Annamarie and Keith




Sofia with Principal Batis (L) and school counselor Jennifer Squeglia (R)




Sofia with Tom & Jen Straw
Please consider donating to the Elijah Straw Memorial Fund via the Pittsburgh Foundation using the link below: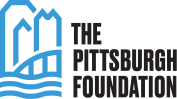 [ top ]