Meet Olivia Bergman:
Recipient of The 26th Elijah Straw Helping Hand Award

Olivia Bergman: Recipient of the 26th Elijah Straw Helping Hand Award
The Elijah Straw Memorial Fund and the entire Straw Family were honored to present O'Hara Elementary School first grader Olivia Bergman with the twenty-sixth Elijah Straw Helping Hand Award for her exceptional friendship, kindness towards others, overall good citizenship, and most of all, for embodying the core values ("Respect, Responsibility, Integrity") of O'Hara Elementary School. Olivia received a certificate of merit and a Barnes & Noble gift card! The Fund will also be donating to the charity of Olivia's choice an amount equal to the B&N gift card in Olivia's name.
Olivia was nominated by two different people at O'Hara. The first, Ms. Lancz, had this to say about Olivia:
Olivia walks her brother, Bennett, to his kindergarten classroom, always remembering to say hi to teachers along the way. Also, she walks herself quietly to her accelerated classroom with Mrs. Hall. But the best part of all: she started stopping at the ESL classroom on her way back up to pick up a fellow classmate, who is a non-English speaker. She started doing this without being asked, just because she is a helpful and caring girl. She also sits beside this student in case she needs a helping hand throughout the day.
Mrs. Sacriponte, her teacher and second nominator, adds:
Olivia is extremely mature . . . and knows exactly when a friend or teacher needs a helping hand . . . a sweet, kind little girl and is a joy to have at O'Hara!
Kudos to you, Olivia! We look forward to seeing what you pick up at Barnes & Noble!
Please click on any image to see a larger version in a new window.



Olivia Bergman, 26th recipient of the Elijah Straw Helping Hand Award


Olivia with proud parents Brock and Kelly


Olivia with Jen Straw, parents Brock and Kelly,
Tom Straw, and Principal Batis



Olivia with Principla Batis
Please consider donating to the Elijah Straw Memorial Fund via the Pittsburgh Foundation using the link below: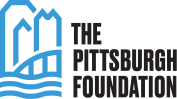 [ top ]