Meet Mary Clare Owens:
Recipient of The 23rd Elijah Straw Helping Hand Award

Mary Clare Owens: Recipient of the 23rd Elijah Straw Helping Hand Award
The Elijah Straw Memorial Fund and the entire Straw Family were honored to present O'Hara Elementary School second grader Mary Clare Owens with the twenty-third Elijah Straw Helping Hand Award for her exceptional friendship, kindness towards others, overall good citizenship, and most of all, for embodying the core values ("Respect, Responsibility, Integrity") of O'Hara Elementary School. Mary Clare received a certificate of merit and a Barnes & Noble gift card! The Fund will also be donating to the charity of Mary Clare's choice an amount equal to the B&N gift card in Mary Clare's name.
Mrs. Taylor, Mary Clare's teacher, had this to say about her: 
In a very busy room, Mary Clare makes a point to always ask me if I need any help. This could be in the form of passing out papers, helping another student who seems to be struggling with the math exercise for the day, or simply pushing in the chairs or straightening out the desks at the end of the day.  In addition to being my teacher assistant in the classroom, she consistently shows a level of care for each of her classmates.  Even though I have only been in the room for two weeks, I have quickly observed that she anticipates needs, has a level of empathy beyond her years, and her love for school is immeasurable.  Recently, she pulled me aside and asked if she could take her blank math pages home because she simply explained: "When I am at home, I love pretending I am a teacher who is teaching my students, so with these extra math pages, I can pretend I am a teacher like you."
Another of Mary Clare's teachers, Mrs. Iasella, adds: 
Mary Clare always takes the time in a busy second grade schedule to offer help to both classmates and staff.  She has willingly initiated a helping hand to students who need a buddy in the hallway, or playmate at recess.  She always follows classroom and building rules, yet finds the right times to spread joy and interact socially.  She has a sense for people's feelings beyond her years.  The depth of Mary Clare's empathy and caring became obvious to me in a sweet anecdote.  One day as she was helping a classmate in the hallway, the children noted in conversation that, "Mrs. Iasella acts like a mother sometimes."  Mrs. Iasella laughed and joked, "Maybe sometimes too much?" They giggled in response, but then Mary Clare mused, "That's alright Mrs. Iasella, that's just how you were made to be."
Kudos to Mary Clare! We look forward to seeing what she picks up at Barnes & Noble!
Please click on any image to see a larger version in a new window.



Mary Clare Owens, 23rd recipient of the Elijah Straw Helping Hand Award


Mary Clare with proud parents Roger and Ginger




Mary Clare with Tom, Jen, and Tally Straw




Mary Clare with with Vice Principal Edwards and Principal Batis
Please consider donating to the Elijah Straw Memorial Fund via the Pittsburgh Foundation using the link below: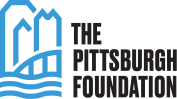 [ top ]