Meet Alanna Sloss:
Recipient of The 22nd Elijah Straw Helping Hand Award

Alanna Sloss: Recipient of the 22nd Elijah Straw Helping Hand Award
The Elijah Straw Memorial Fund and the entire Straw Family were honored to present O'Hara Elementary School fourth grader Alanna Sloss with the twenty-second Elijah Straw Helping Hand Award for her exceptional friendship, kindness towards others, overall good citizenship, and most of all, for embodying the core values ("Respect, Responsibility, Integrity") of O'Hara Elementary School. Alanna received a certificate of merit and a Barnes & Noble gift card! The Fund will also be donating to the charity of Alanna's choice an amount equal to the B&N gift card in Alanna's name.
Alanna's current teacher, Mrs. Abati, wrote a beautiful letter of recommendation in nominating Alanna for this award. Mrs. Abati noted that Alanna goes out of her way at lunch, recess, and class activities to include kids who have trouble finding a playmate or partner. Take it away, Mrs. Abati!
"Alanna continually shows kindness and consideration to all peers and adults she encounters. One example of her subtle, sweet nature is her thoughtfulness towards others during partner work in class and during games at recess. Often times, the same one or two students are left without a partner and Alanna always offers to work or play with them. Sometimes, she offers to work with these specific students before they even declare their need for a partner, as Alanna knows they will be left out, and she doesnít want them to feel that way. Another example of Alanna's kindness is her willingness to lift others up. For example, on my class "Recognition Board," Alanna always makes suggestions of who I should recognize and why. Not once has she suggested herself; she always suggests others be recognized for their hard work, creativity, and organization."
Well done, Alanna, and we look forward to seeing what you find at Barnes & Noble!
Please click on any image to see a larger version in a new window.



Alanna with proud parents Eric and Christina


Alanna with proud teacher Mrs. Abati




Alanna with Tom, Jen, and Natalia Straw

Coming Soon!


Alanna with Vice Principal Edwards, Mom & Dad, Principal Batis, and Counselor Mrs. Squeglia
Please consider donating to the Elijah Straw Memorial Fund via the Pittsburgh Foundation using the link below: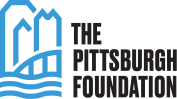 [ top ]