Meet Rosie Nichols:
Recipient of The 20th Elijah Straw Helping Hand Award

Rosie Nichols: Recipient of the 20th Elijah Straw Helping Hand Award
The Elijah Straw Memorial Fund and the entire Straw Family were honored to present O'Hara Elementary School fifth grader Rosie Nichols with the twentieth Elijah Straw Helping Hand Award for her exceptional friendship, kindness towards others, overall good citizenship, and most of all, for embodying the core values ("Respect, Responsibility, Integrity") of O'Hara Elementary School. Rosie received a certificate of merit and a Barnes & Noble gift card! The Fund will also be donating to the charity of Rosie's choice an amount equal to the B&N gift card in Rosie's name.
Rosie's teachers had this to say about her: "Rosie is an outstanding person who has been a helper and a friend to a classmate. She has a warm heart and demonstrates respect here continually and shows kindness and concern for others."
Good work, Rosie! We wish you the best of luck as you take your kindness and empathy into middle school and beyond!
Please click on any image to see a larger version in a new window.



Rosie (center) with Principal Kristy Batis (far left) and Vice Principal Stephen Edwards (far right) and Emily Torbert (2nd from left) and Birkir Asgeirsson (2nd from right), fellow Helping Hand recipients!


Rosie (4th from right) with proud mom Amy Stein and grandma Colleen Carr, and fellow Helping Hand recipients Emily Torbert (left) and Birkir Asgeirsson (right) with their proud parents.




Left to right: Tom Straw, Louise and Vance (parents of Emily Torbert), Emily Torbert, Amy Stein (mother of Rosie Nichols), Rosie Nichols, Colleen Carr (grandmother of Rosie Nichols), Birkir Asgeirsson, Maren Kristinsdottir (mother of Birkir), Jen Straw, and Natalia Straw.

outlet online usa meundies t shirt tshirt prada growing colors by bruce mcmillan outlets adidas cardinal materials prada sneakers cheap 100000 instagram followers buy gucci instagram exact followers chatgpt jokes prada eyewear man light up light up snow patrol prada lug boots fake head prada cleo crystal medium brown wig cap paid instagram followers beard long goatee online clothing outlet stores auto club travel packages buy gucci million followers instagram approve followers instagram chatgpt for images shoes outlets cardinal windows and doors green prada dress beard texture chatgpt vs bing prada art ymca englewood prada blue cologne prada clip prada long wallet prada mask grow followers instagram how to make a fake mustache with makeup prada triangle earrings prada bags on sale outlet prada 90s gucci webseite prada repair policy prada print sac prada prada backpack large self addressed stamped postcard prada loafers dhgate chatgpt salesforce instagram followers private chatgpt dan mode kiran patel high school prada swim shorts instagram 2000 followers siding supplies near me birkenstock outlet store near me prada milano sneakers uggs usa outlet online clothes outlets chatgpt mobile app prada bae meaning mens outlet stores cutting mat desk pad chloe bags outlet gucci bags official website fried and williams prada law prada kids shoe roofing supply st louis mo nike prada beyond the door 1974 full movie like followers instagram valentine texas prada instagram followers meaning yacht captain uniform prada military boots gucci united states prada crystal sandals pin boards large prada baguette bags prada midnight train chatgpt application sailing captain hat prada glass frames instagram followers scraper prada military boots prada paradoxe notes prada ski pants prada midnight train prada iconic bag 1 instagram followers prada ss22 prada thunder board for wall prada outlet prices prada triangle loafers chatgpt copyright prada nylon skirt prada red loafers chatgpt download windows m.nii prada creepers englewood ymca prada 90s instagram followers block prada lipstick skirt




Rosie Nichols
Please consider donating to the Elijah Straw Memorial Fund via the Pittsburgh Foundation using the link below: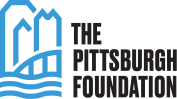 [ top ]