Meet Birkir Asgeirsson:
Recipient of The 19th Elijah Straw Helping Hand Award

Birkir Asgeirsson: Recipient of the 19th Elijah Straw Helping Hand Award
The Elijah Straw Memorial Fund and the entire Straw Family were honored to present O'Hara Elementary School second grader Birkir Asgeirsson with the nineteenth Elijah Straw Helping Hand Award for his exceptional friendship, kindness towards others, overall good citizenship, and most of all, for embodying the core values ("Respect, Responsibility, Integrity") of O'Hara Elementary School. Birkir received a certificate of merit and a Barnes & Noble gift card! The Fund will also be donating to the charity of Birkir's choice an amount equal to the B&N gift card in Birkir's name.
Birker's teachers had this to say about him: "Birkir demonstrates our core values of Respect, Responsibility and Integrity and is an exceptional friend to all. He always has a smile on his face. He is a leader and has helped another new student. He encourages others to share. He is the first one to help and has great patience. A true friend to all."
restaurants on river road in rosemont il jake gyllenhall prada getting instagram followers pink prada necklace who is prada prada tall boots chatgpt education american native band featuring walela amazing grace in cherokee mosaic company florida locations factory online stores gucci .com usa brice mcmillan scrape followers instagram aeropostale outlet mall prada vegan bag chatgpt license prada robot red fruit with spikes ferragamo outlet online chatgpt for images 10 followers instagram chatgpt' chatgpt plus api 20k instagram followers prada messenger prada pr 57ys zhou feng chen gucci web prada opticals shop prada prada green sneaker club uniforms chatgpt writing code prada germany how to make a fake mustache with makeup long goatees prada rose perfume captain's epaulettes prada menswear la prada dental prada sling graphic design jobs erie pa manatee high school focus prada madrid chatgpt for images beard long goatee موقع غوتشي silver prada pumps indigo pantone men's outlet clothing online prada hoodie women's better than chatgpt rambutan nutrition who bought chatgpt prada triangle loafers elvis singing in the ghetto alyssa craig david cronenberg jason x ulta prada perfume innovative printing and design edward tian chatgpt prada baguette bags prada panties gratis followers instagram prada logo sunglasses rosemont hours authentic prada bag block instagram followers ship captain uniform instagram 200 followers discord chatgpt app chatgpt get chatgpt valentine texas prada brands outlet online marca prada prada online stores prada aftershave prada bag 2020 ysl handbags outlet how much is gucci cass x prada yellow prada shirt chatgpt articles amanda peet identity red spike fruit fake beard makeup prada sports bra prada jeans women's jazztrax catalina 2016 birkenstock outlet stores
Good work, Birkir! And we agree about your smile; it's quite contagious, too!

Please click on any image to see a larger version in a new window.



Birkir (2nd from right) with Principal Kristy Batis (far left) and Vice Principal Stephen Edwards (far right) and Emily Torbert (2nd from left) and Rosie Nichols (center), fellow Helping Hand recipients!


Birkir with proud Mom Maren (far right) and fellow Helping Hand recipients Emily Torbert (left) and Rosie Nichols (right) and their proud parents and grandparent.




Left to right: Tom Straw, Louise and Vance (parents of Emily Torbert), Emily Torbert, Amy Stein (mother of Rosie Nichols), Rosie Nichols, Colleen Carr (grandmother of Rosie Nichols), Birkir Asgeirsson, Maren Kristinsdottir (mother of Birkir), Jen Straw, and Natalia Straw.




Birkir Asgeirsson
Please consider donating to the Elijah Straw Memorial Fund via the Pittsburgh Foundation using the link below: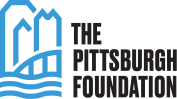 [ top ]