Meet Caitlyn Novak:
Recipient of The 18th Elijah Straw Helping Hand Award

Caitlyn Novak: Recipient of the 18th Elijah Straw Helping Hand Award
The Elijah Straw Memorial Fund and the entire Straw Family were honored to present O'Hara Elementary School fifth grader Caitlyn Novak with the eighteenth Elijah Straw Helping Hand Award for her exceptional friendship, kindness towards others, overall good citizenship, and most of all, for embodying the core values ("Respect, Responsibility, Integrity") of O'Hara Elementary School. Caitlyn received a certificate of merit, a Barnes & Noble gift card, and a Pasquele's Pizzeria cerrtificate! The Fund will also be donating to the charity of Caitlin's choice an amount equal to her B&N gift card in Caitlyn's name.
Caitlyn's teachers had this to say about her: "Caitlyn Novak is a helpful, pleasant girl who represents our core values of respect, responsibility, and integrity. She is always happy to help as a safety patrol, even in the rain, snow or sleet during her afternoon bus duty."
Good work, Caitlyn!

Please click on any image to see a larger version in a new window.



Caitlyn with her proud mom Danita


Caitlyn with mom Danita and Tom, Tally, and Jen Straw


Caitlin (far right) Alex with fellow Elijah kid Alex Lima
and Vice Principal Steve Edwards



Caitlyn Novak
Please consider donating to the Elijah Straw Memorial Fund via the Pittsburgh Foundation using the link below: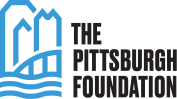 [ top ]