Meet Isla Selway:
Recipient of The 16th Elijah Straw Helping Hand Award

Isla Selway: Recipient of the 16th Elijah Straw Helping Hand Award
The Elijah Straw Memorial Fund and the entire Straw Family were honored to present O'Hara Elementary School 1st grader Isla Selway with the sixteenth Elijah Straw Helping Hand Award for her exceptional friendship, kindness towards others, overall good citizenship, and most of all, for embodying the core values ("Respect, Responsibility, Integrity") of O'Hara Elementary School. Isla received a certificate of merit, a Barnes & Noble gift card, and ABC gift card, and a certificate for a large pizza from Pasquale's! The Fund will also be donating to the charity of her choice an amount equal to her B&N gift card in Amelia's name.
Isla's teachers had this to say about her: "Isla is ALWAYS kind to the other kids, helps out when asked, helps out even if she wasn't asked, and is a model student. She always puts her best effort into all of her work, and isn't afraid to ask for help when needed. She puts others before herself and what she wants to do."
Great job, Isla!

Please click on any image to see a larger version in a new window.



Isla Selway


Isla with proud parents Shana and Shawn




Isla with Principal Mike Rowe




Isla with Tom, Jen, and Tally Straw
Please consider donating to the Elijah Straw Memorial Fund via the Pittsburgh Foundation using the link below: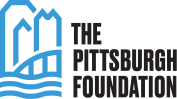 [ top ]