Meet Amelia Costello:
Recipient of The 15th Elijah Straw Helping Hand Award

Amelia Costello: Recipient of the 15th Elijah Straw Helping Hand Award
The Elijah Straw Memorial Fund and the entire Straw Family were honored to present O'Hara Elementary School 4th grader Amelia Costello with the fifteenth Elijah Straw Helping Hand Award for her exceptional friendship, kindness towards others, overall good citizenship, and most of all, for embodying the core values ("Respect, Responsibility, Integrity") of O'Hara Elementary School. Amelia received a certificate of merit & a Barnes & Noble gift card. The Fund will also be donating to the charity of her choice an amount equal to her gift card in Amelia's name.
One of your teachers had this to say about you:  "Amelia really stands out because she goes out of her way to help me before, during, and after class.  For two years now, she has consistently gone out of her way to help with handling materials, cleaning up, assisting with projects and labs, and more.  Not a day goes by that she doesn't offer help in some way.  She is extremely empathetic and connects when someone else is sick or dealing with an issue.  I've never met such a compassionate 4th grader." 
Compassion is the name of the game! Great job, Amelia!

Please click on any image to see a larger version in a new window.



Amelia Costello


Amelia with proud parents BJ and Jackie




Amelia with Tom and Jen Straw




Amelia with Rowan Straw and brother Michael
Please consider donating to the Elijah Straw Memorial Fund via the Pittsburgh Foundation using the link below: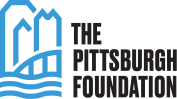 [ top ]