Meet Zehra Ozkaya:
Recipient of The 14th Elijah Straw Helping Hand Award

Zehra Ozkaya: Recipient of the 14th Elijah Straw Helping Hand Award
The Elijah Straw Memorial Fund and the entire Straw Family were honored to present O'Hara Elementary School 2nd grader Zehra Ozkaya with the fourteenth Elijah Straw Helping Hand Award for her exceptional friendship, kindness towards others, overall good citizenship, and most of all, for embodying the core values ("Respect, Responsibility, Integrity") of O'Hara Elementary School. Zehra received a certificate of merit & a Barnes & Noble gift card. The Fund will also be donating to the charity of her choice an amount equal to her gift card in Zehra's name.
Zehra's teachers had this to say about her:  "Zehra is a wonderful example of kindness, always willing to help without being asked. She is concerned about the welfare and feelings of others. Zehra also loves school. She was not certain about taking the day off for Take Your Child to Work Day, so she asked if she could change her mind and come to school instead. Her smile is easy and genuine. It makes everyone feel good.  And she is always helping others in music class."
Another helpful musician at O'Hara! Great work, Zehra!

More Photos of Zehra
Please click on any image to see a larger version in a new window.



Zehra with proud parents Ipek and Ibrahim


Zehra with Principal Michael Rowe




Zehra with the Straws (Jen, Tom, & Natalia)




Zehra with Natalia Straw

Ipek Ozkaya and Natalia doing some bonding!
Please consider donating to the Elijah Straw Memorial Fund via the Pittsburgh Foundation using the link below: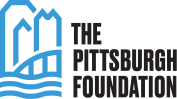 [ top ]