Meet Kelly Kowalewski:
First Recipient of The Elijah Straw Helping Hand Award

Kelly Kowalewski holding her award and her Barnes & Noble gift card.
The Elijah Straw Memorial Fund and the entire Straw Family were honored to present O'Hara Elementary School 2nd grader Kelly Kowalewski with the first-ever Elijah Straw Helping Hand Award. Kelly received a certificate of merit, a Barnes & Noble gift card, a pizza party for her classroom, and most importantly, a chance to donate an amount equal to her gift card to the local charity or organization of her choice.
From the award letter Kelly received:
We (the Straw Family) were so very moved by your kindness and compassion towards our beloved Elijah, and in the midst of our darkest days, your love and kindness were a shining beacon to all who saw it. Your actions also inspired this award, and in doing so, we hope that they will encourage your classmates and friends to truly experience the value of kindness, friendship, and caring for others and our world.

Elijah considered you a great friend, and we want to thank you for being such a good friend to him. We cannot think of a better tribute to both of you than creating this award, and we are so pleased to be able to present it to you. You are a wonderful example of the good in this world, and we sincerely hope that you treasure these wonderful traits as you travel forward in life.
Just a few examples of Kelly's kindness and compassion:
When Kelly heard that Elijah was hurt, she insisted that her father find out where he was and assist the emergency crews and doctors.
She comforted classmates in various ways in the days following the terrible news of Elijah's passing.
Kelly befriended Elijah's younger brother Rowan, and visited him when he was confined to a cast.
Kelly insisted that Mrs. Nugara's class still celebrate Elijah's 7th birthday, just one week after the initial tragic events. This classroom party in turn inspired a "balloon launch" and Happy Birthday Celebration at Elijah's bus stop later the same day.
Update: Kelly chose Animal Friends of Pittsburgh and The American Red Cross for her charitable contributions!
Great choices, Kelly! Stay tuned for news about the next award.
A Note From The Straw Family About the First Award
As the charter recipient of the Elijah Straw Helping Hand Award, Kelly was chosen under a somewhat unique set of circumstances--specifically, her caring reaction to the tragic circumstances of Elijah's passing and her compassionate treatment of the Straw family in its aftermath. The Straw family wishes to emphasize, however, that moving forward, this award is about good friendship and good citizenship in general, and NOT about treatment of or behavior toward the Straws specifically. Moving forward, teachers and staff at O'Hara Elementary will make all nominations, and final recipients will be determined by the positive actions of the student, no matter toward whom. The purpose of the award is to recognize good friendship and good citizenship in all areas and contexts, and even more importantly, to teach kids to "pay forward" by donating to the charity or organization of their choice.
More Photos of Kelly
Please click on any image to see a larger version in a new window.



Kelly and O'Hara Principal Dr. Michael Rowe




Kelly with parents John and Stephanie




Kelly with the Straws




Kelly with her parents & the Straws
Please consider donating to the Elijah Straw Memorial Fund via the Pittsburgh Foundation using the link below: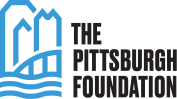 [ top ]